Archives by date
You are browsing the site archives by date.
January 31, 2017
As I announced Sunday, I have established a task force to determine what assistance the university can offer those affected by the U.S. Executive Order preventing individuals from seven countries from entering the U.S. for 90 days. The task force is headed by Vice-Provost and Associate Vice-President International pro tem Pam Ratner and encompasses key support […]
January 30, 2017
The attack at a mosque in Quebec City on Sunday was a tragic and shocking event. The University of British Columbia deplores the violence and offers sincere condolences to the victims and their loved ones. UBC celebrates diversity in all its forms, and is committed to providing an inclusive campus environment for everyone, regardless of […]
January 29, 2017
The University of British Columbia is deeply concerned about a new executive order signed by President Trump on Friday preventing individuals from seven countries from entering the U.S. for 90 days. We are especially concerned about the effect of the executive order on some UBC students, faculty and staff, as well as other scholars in Canada, […]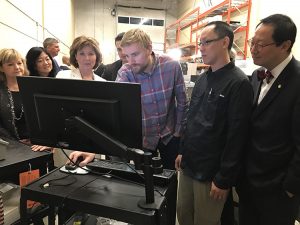 January 24, 2017
Yesterday, I was honoured to be named British Columbia's first Chief Advisor: Innovation Network, and to be appointed to the Premier's Technology Council. The announcement was made at DarkVision Technologies in North Vancouver, a terrific example of a BC-born, innovation-driven company. As Chief Advisor, I will work with leaders in industry and post-secondary education and research to transform […]
January 23, 2017
Thank you, Premier Clark. Good morning everyone. I'm delighted to be here today at DarkVision Technologies, a terrific example of a BC-born, innovation-driven company. The products being developed here may well change the operations of oil and gas companies around the world. I'm also proud to be standing here with Stephen who just happens to […]
January 16, 2017
Last week I met with the UBC Steering Committee on Sexual Assault. In reflecting on our conversation, I thought it important to write to the UBC community to reaffirm my fundamental commitment to the prevention of sexual assault, and to the Sexual Assault Policy process. Decision-making through a trauma-informed lens, dedicated supports and resources, clear […]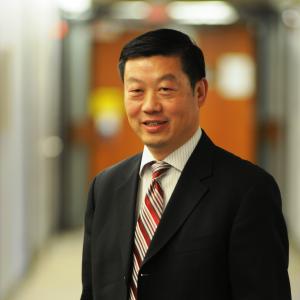 January 16, 2017
I'm pleased to announce two new appointments, Dr. Weihong Song as Senior Advisor to the President on China, and Julie Wagemakers as Executive Director, Office of the President. Dr. Weihong Song is the Tier 1 Canada Research Chair in Alzheimer's Disease and Jack Brown and Family Professor in the Department of Psychiatry. He serves as […]
January 11, 2017
Canadian Club, Vancouver, BC: Thank you to Joyce Murray for that warm introduction, and thank you all. I am honoured to be here today, to deliver the first address to the Canadian Club during this, the country's sesquicentennial. Before I begin, I would like to thank the law firm, Farris, for sponsoring this event. I […]
January 10, 2017
I trust that everyone had a restful and happy holiday season.
I'm looking forward to 2017, my first full year as president and vice-chancellor of the University of British Columbia. It promises to be an exciting year for UBC, as we start work in earnest on developing our new strategic plan, UBC's Next Century: From Excellence to Eminence.
January 9, 2017
UBC President and Vice-Chancellor Santa Ono announced today the reinstatement of John Furlong as the keynote speaker at the university's 18th Annual ZLC Millennium Scholarship Breakfast on February 28, 2017. The university had previously cancelled Mr. Furlong's keynote address. President Ono offered the following statement:  UBC and I have apologized for our handling of this […]
January 3, 2017
UBC President and Vice-Chancellor, Santa Ono, today made the following statement in response to public criticism of UBC's decision to cancel John Furlong's contract to speak at the upcoming Millennium Scholarship Breakfast: UBC made this decision in good faith, but without proper consideration of its potential impact on Mr. Furlong or his family. While this decision was made […]