April 6, 2021
View this post on Instagram A post shared by Santa J. Ono (@ubcprez) The world is grappling with immense challenges. Climate change, environmental degradation, poverty and inequality and racial injustice are just some of the issues we face. Here at UBC, we're ready to help face those challenges. We have a research infrastructure […]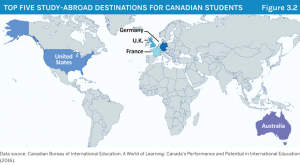 November 14, 2017
Is Canada prepared for the challenges that lie ahead? That was the question that I – and the other members of the Study Group on Global Education – asked ourselves this year as we looked at Canada's approach to global education. Our conclusion: Canada is not ready. Our young people are not ready. And we […]
January 31, 2017
As I announced Sunday, I have established a task force to determine what assistance the university can offer those affected by the U.S. Executive Order preventing individuals from seven countries from entering the U.S. for 90 days. The task force is headed by Vice-Provost and Associate Vice-President International pro tem Pam Ratner and encompasses key support […]
January 15, 2014
Federal Government strategy aims to double the number of foreign students and researchers at Canadian universities by 2020.
August 23, 2013
The University of British Columbia is pleased to announce the establishment of the UBC China Council.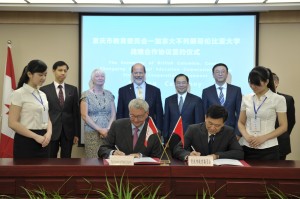 August 23, 2013
I am pleased to announce that the University of British Columbia has concluded an unprecedented, five-year strategic cooperation agreement with China's Chongqing government.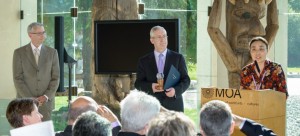 May 10, 2013
Presidents and students from universities around the world will be at the University of British Columbia May 8-10 to explore the impact of new technology on learning and research for the annual meeting and presidential symposium of Universitas 21 (U21).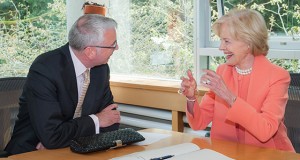 April 8, 2013
I met with Her Excellency Ms. Quentin Bryce, Governor General of Australia today on her first visit to UBC.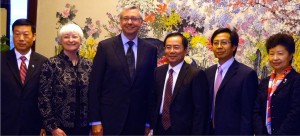 December 21, 2012
A successful official visit to Chongqing, China has helped to solidify future partnerships and collaboration between the city of Chongqing and UBC.