Archives by date
You are browsing the site archives by date.
March 20, 2021
It is with sadness that I write, in my capacity as President of the University of British Columbia, to mourn the deaths of eight people murdered in an act of senseless violence in Atlanta, Georgia: Soon Chung Park, age 74 Suncha Kim, age 69 Yong Ae Yue, age 63 Paul Andre Michels, age 54 Hyun […]
March 18, 2021
UBC Okanagan professors Jan Cioe and Jannick Eikenaar talk to Santa about the university's senates and why they matter. Download the transcript here.
March 12, 2021
Dear members of the UBC community. Earlier this week, Provincial Health Officer, Dr. Bonnie Henry, provided information for B.C. public post-secondary institutions to guide planning for a return to on-campus activity this fall. Based on current immunization timelines and vaccine approvals, and with strong and effective safety plans in place, I can confirm that UBC […]
March 9, 2021
reprinted, with permission, from the University of  Tokyo Alumni Magazine I first met Dr. Makoto Gonokami when I travelled to Tokyo in 2017. For me, it was somewhat of a homecoming, and I enjoyed spending time with my Japanese relatives and experiencing the great food and city life of Tokyo. But the highlight of the […]
March 5, 2021
Dear members of the UBC community. On Monday, we will be celebrating International Women's Day. (See what's happening at UBC: https://events.ubc.ca/international-womens-day/) But I believe that every day should be International Women's Day. Everything we do as a society depends upon the skills, talents and contributions of women around the world. I wouldn't have achieved anything […]
March 4, 2021
I'm joined by UBC engineering professors Johan Foster and Orlando Rojas who have been working with a multidisciplinary team of researchers and scientists to design what may be the world's first fully compostable and biodegradable medical mask—the CanMask.  Download the transcript here.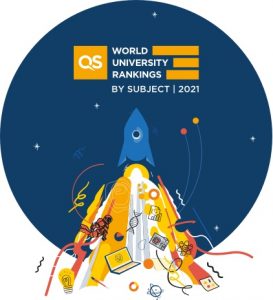 March 3, 2021
The prestigious QS World University Subject Rankings for 2021 have been released and I'm proud to say that the University of British Columbia continues to place among the best universities in the world. We placed among the top 10 universities in the world in four subjects and among the top 50 in 46 subjects (see […]