Archives by date
You are browsing the site archives by date.
December 28, 2020
The University of British Columbia is profoundly disappointed by today's news that Loujain Al-Hathloul has been sentenced to five years and eight months in prison, with two years and 10 months suspended. Ms. Al-Hathloul, who graduated from UBC with a Bachelor of Arts in 2014, was among several women's rights activists who were arrested and […]
December 17, 2020
UBC President Santa Ono talks to Professor Camden Hutchison from the Peter A. Allard School of Law about the differences and similarities between the Supreme Court of Canada and the Supreme Court of the USA. Download the transcript here.
December 15, 2020
Chief Human Resources Officer Executive Summit Vancouver I am delighted to be able to join you today from the traditional, ancestral and unceded territory of the Musqueam First Nation, here in Vancouver, BC. It's an honor to be included in your important conversations around best practices in human resources—especially in the area of organizational leadership. […]
December 14, 2020
Earlier this year, the university made a number of commitments to address issues of systemic racism and ensure we are fostering an inclusive and equitable community for our students, faculty and staff. We've made significant progress – much of which is detailed in this recent post announcing the appointment of our new co-executive leads for […]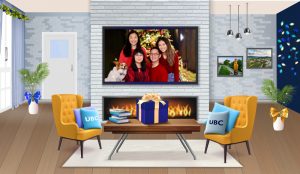 December 11, 2020
Dear members of the UBC community. I would like to begin by acknowledging that I am speaking to you from the traditional and unceded territory of the Musqueam people. This will be my final update for the year 2020. And what a year it has been! It's traditional at this time of year for many […]
December 7, 2020
As 2020 comes to a close, I'm pleased to be turning my attention to a fresh new year and what it will bring for the university and our community. While we continue to tackle the immediate challenges presented by COVID-19, I am eagerly looking ahead to the day when we can safely welcome everyone back […]
December 4, 2020
Dear members of the UBC community. I would like to begin by acknowledging that I am speaking to you from the traditional and unceded territory of the Musqueam people. I'd like to share the news that for most programs the winter break has been extended until January 11. Students should keep an eye out for […]