Archives by date
You are browsing the site archives by date.
April 28, 2015
A state of the art training facility will soon be a reality for the UBC Thunderbirds baseball program and players across the Lower Mainland, thanks to an anonymous $3.5 million donation.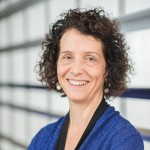 April 27, 2015
Prof. Anne Gorsuch serves as Deputy to the President: University Affairs. She provides high-level strategic support and advice for the President, working closely with other senior administrators, deans, faculty, and students to support the development and implementation of academic strategy. She also facilitates communication between UBC Faculties, Departments and the President's Office. Prof. Gorsuch is committed to […]
April 21, 2015
The federal budget introduced today includes a range of initiatives that will benefit Canada's post-secondary sector and research institutions.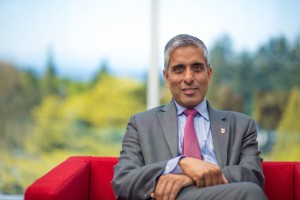 April 21, 2015
The Ubyssey sat down with UBC president Arvind Gupta as he nears the end of his first year in office.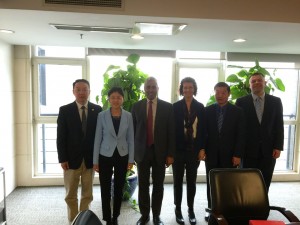 April 19, 2015
Upon returning from China, UBC President Arvind Gupta writes about the nation's unprecedented level of meaningful two-way engagement.
April 16, 2015
On behalf of the Board of Governors and the UBC community, I would like to thank the members of our Search Committee for the Vice President of Finance role.  The committee has completed a rigorous recruitment and selection process for this vitally important role.  Here are the members: •    Joaquin Acevedo, UBC Student (Vancouver) •   […]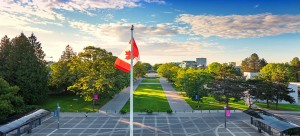 April 13, 2015
University of British Columbia research received a $23.2 million boost in support of 23 Canada Research Chairs working in medicine, psychology, engineering, biology and more.
April 13, 2015
The University of British Columbia has signed an unprecedented number of partnerships with leading Chinese universities that are expected to pave the way for greater academic and cultural exchange between Canada and China.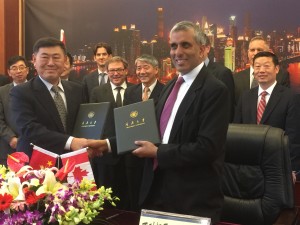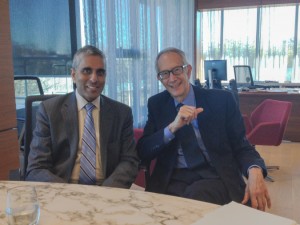 April 7, 2015
Ira Nadel and UBC Arts On Air producers met with Arvind Gupta in February.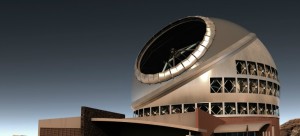 April 7, 2015
The Thirty Meter Telescope will be the most advanced and powerful telescope on Earth.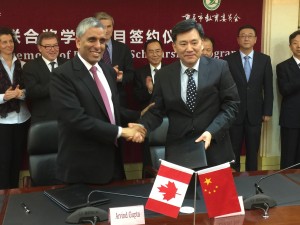 April 7, 2015
The program will support graduate and undergraduate students in pursuing short-term research or studies at UBC or in Chongqing universities.