As someone who was new to UBC just over a year ago, President Ono has some first-hand advice for new students on fun things they can learn, do, and experience on both UBC campuses.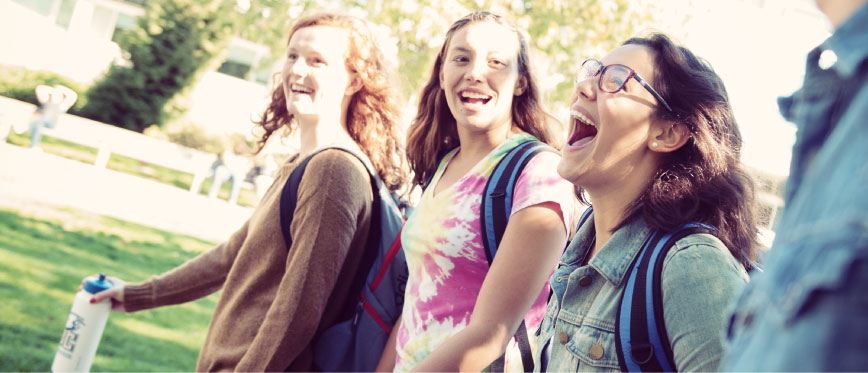 1.
The Alma Mater Society calls
The Nest
"UBC's most exciting building" and who am I to argue? It has everything — shops, restaurants, spaces to socialize, even a climbing wall! Best of all, it belongs to you and your fellow UBC students.
2.
Did you know there are eight
libraries at UBC Vancouver
, ranging from the Asian Library to the X̱wi7x̱wa Library? UBC has one of the best university library systems in the world and UBC librarians are happy to help with all your studying and research needs.
3.
The
UBC Bookstore
has textbooks, but it also stocks UBC-branded clothes, water bottles, electronics, greeting cards, chocolates and Translink Compass Cards.
4.
The
Nitobe Memorial Garden
is a wonderful place to de-stress. It's beautiful in every season and is considered one of the top five Japanese gardens outside of Japan.
5.
You can also get back to nature at the
UBC Farm
. (Yes, there's a real working farm right on the UBC Vancouver campus!) It has orchards, gardens, pasture, crop fields and even bee hives and chicken coops. You can also buy fresh eggs and produce at the
farm markets
, held on campus and at the farm.
6.
The 55-foot red cedar
Reconciliation Pole
on the Main Mall is beautiful, moving and evocative. I urge you to visit and contemplate this work which tells the story of the time before, during, and after the Indian residential school system – a system that caused so much harm.
7.
Be sure to visit the
First Nations Longhouse
, a prize-winning building that reflects the architectural traditions of the Northwest Coast. It's a central hub for programming and services for Aboriginal students, the university, and the wider community.
8.
People come from all over the world to see the Arthur Erickson-designed Museum of Anthropology, and it's right in your backyard and free admission for UBC students! Also check out UBC's other
museums and galleries
(like the Beaty Biodiversity Museum with its blue whale skeleton) – they're also free for students.
9.
I love the new
Aquatic Centre
(especially the lazy river water feature). The Centre offers both competition and recreation pools, hot tubs, saunas, natural lighting and much more. UBC students can swim for free during drop-in hours.
10.
You'll be coming to the
Chan Centre for the Performing Arts
on your last day, when you graduate, but don't wait that long to check out this stunning performance hall. The Chan Centre hosts lots of concerts (some free!) for every musical taste.
11.
My final go-to place: anywhere outdoors. UBC Vancouver has old-growth forests, beaches, trails and much more. Enjoy your spectacular campus any time of year!