August 17, 2021
Dear colleagues, 'way: We are deeply distressed by the devastating wildfires in the Okanagan area and throughout the province. Many within our UBC community and beyond are feeling the toll of increased stress and uncertainty due to these fires, coupled with the ongoing impacts of COVID-19. Our thoughts and those of our students, faculty and […]
August 13, 2021
Dear members of the UBC community. I would like to acknowledge that I am speaking to you from the traditional, ancestral and unceded territory of the Musqueam people. I have heard from many members of the UBC community asking for the university to introduce mandatory non-medical masks and vaccines for those returning to campus in […]
April 1, 2021
In this episode, Santa talks to UBC Okanagan professor Kevin Golovin about his anti-fouling and anti-fogging face shields and his "cool" research. Download the transcript here.
March 18, 2021
UBC Okanagan professors Jan Cioe and Jannick Eikenaar talk to Santa about the university's senates and why they matter. Download the transcript here.
July 22, 2020
I was distressed and shocked by the video footage of the RCMP wellness check on Mona Wang. In my earlier statements, I reaffirmed UBC's commitment to equity and inclusion and my firm belief that diversity is our strength. Every member of our community has a role to play in opposing hatred, oppression, violence and injustice, […]
June 26, 2020
Dear members of the UBC community. I hope you're all doing well. Like many of you, I was disturbed by the violence depicted in a video of a police wellness check in January involving a student in the community. I condemn the behaviour shown in the video and the use of excessive force in any […]
May 8, 2019
UBC Okanagan Thank you, Ananya, for your kind introduction.  Good afternoon, and thank you everyone.  It's an honour and a privilege to be with you today. It's definitely an exciting time to be part of UBC, especially UBC Okanagan. I'm sure you're aware of the excitement about the UBC Okanagan 2040 plan, and I hope […]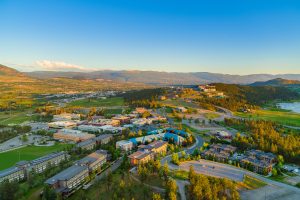 April 29, 2019
Whenever I'm at the UBC Okanagan campus, I can feel the excitement and the energy. It's definitely an exciting time to be part of UBC, especially UBC Okanagan. A few weeks ago, the university's Board of Governors enthusiastically endorsed a fascinating report from leadership at UBC Okanagan outlining the next 20 years of transformation for […]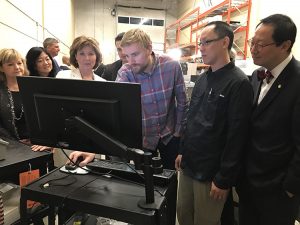 January 24, 2017
Yesterday, I was honoured to be named British Columbia's first Chief Advisor: Innovation Network, and to be appointed to the Premier's Technology Council. The announcement was made at DarkVision Technologies in North Vancouver, a terrific example of a BC-born, innovation-driven company. As Chief Advisor, I will work with leaders in industry and post-secondary education and research to transform […]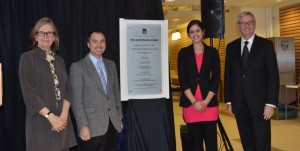 March 1, 2013
Today I attended the official opening of the multi-purpose Arts and Sciences Centre at UBC's Okangan campus.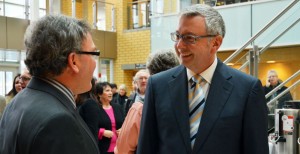 January 31, 2013
Today I joined Minister Ben Stewart  and the UBC Okanagan community to celebrate the official opening for Engineering, Management and Education building at UBC's Okanagan campus. This impressive high-tech building is designed to inspire students and produce extraordinary research collaboration and houses the School of Engineering, Faculty of Education, Faculty of Management and the College […]